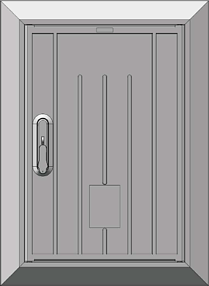 Inspection door (DRT)
Polyester inspection door (DRT) consists of 2 elements: masking frame and a door. They are made of thermosetting glass fibre reinforced polyester. They can be used for any flush-mounted applications and to modify old connectors, especially in places where humidity can occur or places exposed to weather conditions.
Inspection door (DRT) are also used for masking recess, cavities – with all advantages of the used material. The use of the highest quality material ensures high mechanical strength, reduces the effects of atmospheric conditions including UV radiation and ensures high aesthetics.
---
Application
Masking flush-mounted applications
Masking electricity connectors
Switchboard masking
Exploitation
A wide range of working temperature -50 +50C
Resistance to weather conditions (UV)
Impact resistance IK 10
---
High resistance to weather conditions (UV)
Technical flush-mounted applications
A wide range of accessories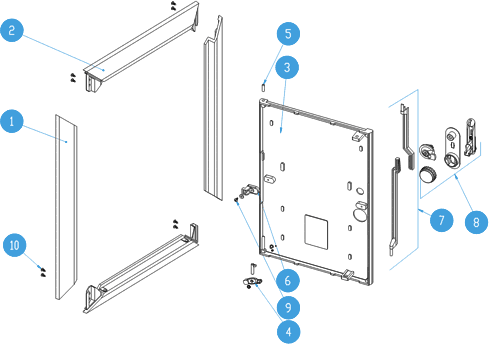 Enclosures construction
| | |
| --- | --- |
| 1 | Vertical frame |
| 2 | Horizontal frame |
| 3 | Door |
| 4 | Bottom hinge |
| 5 | Up hinge |
| 6 | Middle hinge |
| 7 | Set of strands |
| 8 | Lock |
| 9 | Screw 4,8x11 |
| 10 | Screw 4,8x9 |
---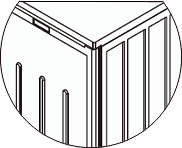 Ribbed external surface
Ribbed external surface, which gives additional strength, mechanical resilience and also prevents from covering with posters

Different types of locks
The possibility of using both the lock insert and the padlock protecting against opening the door
Compliance with standards
CATALOG INSPECTION DOOR DRT
Check detailed information and available accessories